Topics Covered
API management

(5)

+

Application developer tools

(4)

+

Application development and management

(6)

+

Enterprise application architecture

(4)

+

Enterprise application integration

(4)

+

Download this free guide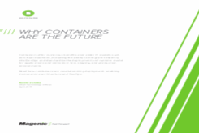 Free Download: Why Containers are the Future
In this white paper, you'll learn how containers are revolutionizing deployment, enabling microservice architecture and DevOps.
Find Solutions For Your Project
Evaluate

At some point, all developers must decide whether to refactor code or rewrite it. Base this choice on factors such as architectural soundness, time, money and goals.

View All Evaluate

Problem Solve

A migration to microservices can quickly lead to a chaotic heap of overly-coupled modules and fragile code. Here are the most critical microservices antipatterns to avoid.

View All Problem Solve

Manage

API documentation should be easy to understand -- but how do you accomplish this? Use this quick guide to learn key API documentation components, noteworthy tools and best practices.

View All Manage
Pro+

App Architecture Downloads View All
Application Architecture Basics
Get Started

Applications change, and the APIs they depend on need to be updated and upgraded accordingly. Developers who know the value of versioning and the basics of numbering improve APIs.

Get Started

Domain-driven design helps organizations create business capabilities with the architecture that microservices need. Here's how to merge DDD into your development process.

Get Started

Fortunately, you can't lose your badge at a virtual conference. Check out our list of both online and in-person conferences, including DockerCon, API World and Microsoft Build.
View All Get Started
Sections from across

SearchAppArchitecture