News
Stay informed about the latest enterprise technology news and product updates.
Caterpillar tackles transformation with portfolio tools
With well over $100 billion in revenues, Caterpillar, Inc. is the world's largest manufacturer of construction and mining equipment. It has also been accumulating acquisitions at a frenzied pace in recent years, complicating an already complex IT environment.

Download this free guide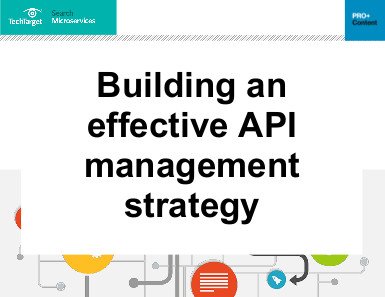 Components of an effective API management strategy
We're using more APIs than ever before, and you need one central location to monitor their security, application connections, and traffic. Open this guide to see what makes an effective API management strategy.
It was that experience that convinced an enterprise architect at Caterpillar to implement portfolio management tooling – a decision he credits with greatly improving IT's ability to respond to initiatives and a significant labor saving success.
Mark Zielinski, strategist and enterprise business process architect at Caterpillar, explains that the seriousness of the challenge hit home when he was asked to provide a business partner with a comprehensive inventory of applications in use at a model manufacturing facility, and couldn't. According to Zielinski it took an architect working on site for 30 days to ferret out all the bits and pieces and deliver a complete report. Zielinski spoke as part of a recent Troux Technologies webcast that covered portfolio-related issues.
Zielinski and crew wanted to be sure they could inventory the applications. As a result, Zielinski noted, he and Caterpillar implemented Troux Enterprise Portfolio Management. That software now provides visibility into more than 2000 applications and allows Zielinski immediate access to the mix at any given Caterpillar site. He compares the "heat map" produced by Troux to a view of the company's DNA.
He credits that capability with saving labor and speeding the process of developing reference architectures. Longer term, Zielinski says the information gives product owners and architects the detailed information they need to support transformation initiatives. It also has a role in application rationalization and as a "facility configurator" when new sites are brought online.
Thus, Caterpillar – a giant, growing multinational – arrived at a situation where its ability to engage in meaningful transformations – of the business or of IT – are better enabled.
– Alan Earls, Contributor