News
Stay informed about the latest enterprise technology news and product updates.
Middleware applications on display at FuseSource CamelOne
Middleware integration developers seldom get accolades. Neither do plumbers. After all, you don't think about the plumbing until it breaks. The same goes for middleware technology. Integration middleware doesn't get respect, because it is buried so deeply below the surface of its end use applications. But it shouldn't be that way, really. It is being used in some incredibly innovative ways.
That's why it was refreshing to attend the recent FuseSource CamelOne 2012 conference in Boston. One after another of presenters discussed what they did with today's integration essentials – ESBs, orchestrators, workflow engines and the like.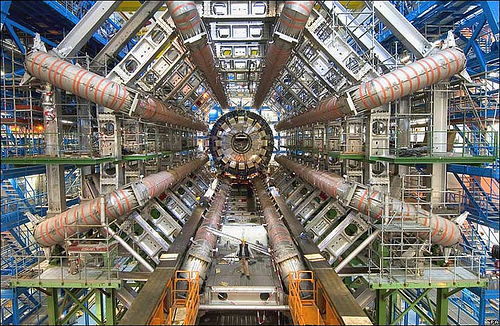 At CamelOne, CERN's Felix Ehm showed how the world's biggest physics research lab uses open source Active MQ messaging software to control and monitor a massive particle accelerator (see above). A General Dynamics Canada engineer, Mike Gingell, showed Agile integration successes using Camel, CXF, ActiveMQ and OSGi for troop tracking, Arctic surveillance and other defense uses. David Reiser and other Computer Science Corp. of America (CSC) software engineers described use of the Apache Camel integration framework to enable real-time data sharing of crucial FAA wind shear data. There was much more. Clearly, open source middleware is not just finding uses, it is finding mission-critical real-time systems uses.
This is serious stuff. But CamelOne was also fun. Cern's Ehm, principal engineer for JMS infrastructure, admitted that, as a lad, he was so curious about what was inside that he would "smash things with a hammer," to see what was inside. Now he is using distributed systems to control the biggest beams as they smash the littlest particles. Ehm's presentation was further enlivened by none other than Apache ActiveMQ Cofounder James Strachan who inadvertently leaned on an AV system touch screen wall module that activated some random disco music almost as loud as the original big bang.
It's nice that Camel employs clever design patterns, and that ActiveMQ is adding useful manageability traits. But it is especially nice to find middleware being put to such innovative ends. The bottom line: Integration middleware is pretty cool, and useful too! – Jack Vaughan
Photo Courtesy: Cern