News
Stay informed about the latest enterprise technology news and product updates.
Polymita BPM to join JBoss middleware line
While outlining its intentions for its new FuseSource acquisition, Red Hat's JBoss group this week discussed plans for incorporating BPM technology it recently bought from Spanish BPM company Polymita. As described by Red Hat, the Polymita software is meant to more closely integrate advanced BPM capabilities with the JBoss enterprise middleware line.
Red Hat JBoss anticipates a convergence of rules, process and event-style programming, said Ken Johnson , director, product management, Red Hat, and the Polymita BPM purchase helps the firm expand to better cover that convergence. He said he expected Polymita's present 'script-like' rules capabilities to be replaced by open source Drools rules formats.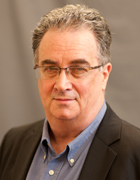 Its Drools-based rules engine has been the centerpiece of the Red Hat JBoss BPM effort to date. The Polymita purchase may presage a BPM positioning more in tune with other BPM and infrastructure players' efforts, where a rules engine and a BPM engine typically both get emphasis.
Industry analyst Steve Craggs told SearchSOA.com that he expected Red Hat "to change their approach and go for both a BPM product and a rules product." He went on to say that Red Hat has work cut out for it in the BPM space. "BPM is a completely different sort of sale from traditional middleware like messaging and ESBs and even application servers," he said.
Red Hat's Johnson said but that in 6 to 12 months Polymit's BPMN-based technology would be incorporated into a JBoss BPM platform that included the company's rules engine. The rules engine would continue to be made available separately, he said.
Jack Vaughan, Editor in Chief
What do you think? Follow this and other trends on the @SearchSOA twitter feed.