News
Stay informed about the latest enterprise technology news and product updates.
SOASTA buys LogNormal; The goal? Gain mobile end-user point of view
Cloud and mobile test service SOASTA has acquired LogNormal, makers of Web performance tools. That news accompanies SOASTA's release of mPulse, a real-time user monitoring tool that itself derives from an already established alliance between SOASTA and LogNormal.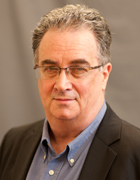 The mobile user space differs from that of traditional Web apps, said Tom Lounibos, SOASTA's CEO, and so requires new types of tools. "On the mobile side, customers are looking at the difference between mobile apps and web apps. It goes beyond pure footprint. It goes to how the [devices] are being used."
"With mobile, you have people on the move. They are usually interested in one thing, say, a sports score, or a transaction. None of the developers have too much visibility into this," said Lounibos.
He said mPulse garners performance measures like bandwidth and page load time as well as engagement metrics like bounce, exit and conversion rates. User metrics like user location, device type, carrier speed, and application usage are captured too. Then, mPulse displays the information via an interactive in-memory monitoring dashboard.
Why did SOASTA move to buy LogNormal? "The company has been a leader in real user monitoring," said Lounibos. In fact, LogNormal principals have been involved in the roots and flowering of Real User Measurement (RUM). Co-founders Buddy Brewer and Philip Tellis had roles in developing Boomerang open source RUM software and other JavaScript-oriented monitoring endeavors.
The LogNormal technology employs JavaScript tagging that lets you capture end-user activity to get a better understanding of how devices are interacting with services. "It captures the real user experience," said Lounibos. That experiential data is fed back to the SOASTA in-memory analytical engine, he continued, which is at the heart of its flagship CloudTest platform.
Mobile development, clearly, is changing the overall development ethos. Just when some test shops were getting their arms around the idea of end-user PC interaction monitoring, they face new challenges of a mobile nature. Not surprisingly, SOASTA's Lounibos sees it a s a key area of attention, as was seen depicted in a recent posting on sister blog Head in the Clouds. – Jack Vaughan