Share this item with your network: BACKGROUND IMAGE: iSTOCK/GETTY IMAGES
For BPM, event processing and predictive analytics could be the future

iSTOCK/GETTY IMAGES
Manage
Learn to apply best practices and optimize your operations.
Assessing event-driven initiatives: How to measure success
Their marketplaces shifting dramatically, organizations have little choice but to gauge the effectiveness of their decision management or event processing projects.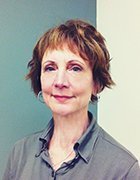 By
Among the biggest headaches process-oriented professionals face today is measuring the effectiveness of their decision management and event processing initiatives.
But, of course, before you can measure the results, you need to be clear about your goals. The critical first step is clearly identifying the opportunities where you need to make faster, smarter decisions.
"Anytime companies are developing a process or changing an existing process, they should be asking, 'Would any part of the process be improved by event management? Would any part of the process be improved by decision management?' " said W. Roy Schulte, an analyst at Gartner Inc. in Stamford, Conn.
The reason to explicitly ask the question is that sometimes the answer might be, "No, it doesn't make sense." Or, as Schulte notes: Sometimes it makes sense to do either event management or decision management—but not both.
Experts say that by combining business process management (BPM) with decision management capabilities, companies can do the following:
Improve responsiveness to critical business situations;
Determine the best response for a variety of operational decisions;
Rapidly implement changes to meet market needs and competitive threats;
Reuse decision logic across processes and systems; and
Ensure compliance with business policies and external regulations.
Business event processing has to do with situational awareness and detecting events and event patterns for realtime and near-real-time understanding of when to act to save money, increase revenue or improve customer satisfaction or retention, for example. In businesses where seconds matter, or in event-driven industries—such as logistics, transportation, investment firms and retail—executives are more likely to invest in event processing.
For years, event-driven businesses implemented custom event processing technology. Today more vendors are offering platforms that include business rules, business events and analytics.
Measuring the effectiveness of decision management and event processing involves different techniques used in IT-centric return on investment (ROI), experts say.
"Event processing in particular has a high IT flavor, and the tendency today is to measure things that are easy to measure, rather than measuring the things that companies want to measure, such as the quality of a decision," said author and consultant James Taylor, CEO of Decision Management Solutions in Palo Alto, Calif.
Decision management and event processing focus on value. For that reason, companies must be able to deliver measurable results, or demonstrate increased business value or business outcomes, for decision management and event processing initiatives.
On best practices, experts advise that companies focus on high-value decisions, or the most relevant or most variable decisions, as well as those that would benefit most from automation and provide the biggest payoff. Those might include a particular part of a business process, for example. Experts also advise focusing on key performance indicators (KPIs) to help measure progress in meeting business goals.
Selecting metrics depends on the audience. So, for example, selecting KPIs for sales and cost is easier than for measuring customer satisfaction. "When looking at the customer or buyer, it's about relationships and not just the bottom line," said Mike Gualtieri, a principal analyst for Forrester Research Inc. in Cambridge, Mass.
Some examples of metrics: Has the company saved time in a process? Did it save staff time? Did it improve customer satisfaction? Did it reduce the amount of time customers spend talking to call center representatives?
Industry experts recommend including data in software design to facilitate measuring outcomes. An application should capture data on how a process, or piece of a process, works at the onset, while decision makers identify where it can be improved, and later the application data can be used to quantify improvement.
Examples of realistic improvements: For this particular process, the company saved a certain amount of time or reduced cycle process time or reduced customer complaints.
A best practice for measuring decision management or event processing initiatives is continuous monitoring. Did the company target the right KPIs to meet a particular business objective? Keep in mind that ROI isn't a one-time process. Outcomes must be measured on an ongoing basis.
Some companies that are ahead of the curve are making experimentation a part of the corporate culture. Marketplace experimentation, a concept that dates back to the 1980s, is making a comeback,
Gualtieri said."Experimentation is about running business experiments to refine a model to make sure it works to meet business objectives," he said, noting that companies can measure their results, then adjust as needed, then measure again as needed.
Some industry experts contend that experimentation enables agility, lessening the high cost of missed business opportunities and increasing a company's competitive stance. In any case, the key work for measuring ROI is ultimately clarity of focus.
---
About the Author
Lynn Haber, a Boston-area journalist who specializes in writing about business and technology, is a regular contributor to ebizQ. Email her at lthaber@comcast.net.
Dig Deeper on Topics Archive