Share this item with your network: BACKGROUND IMAGE: iSTOCK/GETTY IMAGES
The latest strategies for implementing BPM

iSTOCK/GETTY IMAGES
Manage
Learn to apply best practices and optimize your operations.
BPMN 2.0: Assessing a year of change
The updated process modeling standard continues to evolve—as does the debate about its advantages and disadvantages.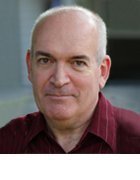 By
Business process model and notation 2.0 (BPMN 2.0) has been hailed for many features placing the standard above and beyond earlier versions. It seems that just about everyone from C-level executives to enterprise architects have an interest in how the standard can reshape modeling and the usefulness of leading industry tools.
Brian Reale, founder and CEO of Colosa Inc., a developer of open source BPM products, isn't among the standard's detractors. But he definitely sees both negatives and positives.
In terms of usability, "it's fair to say that BPMN 2.0 isn't too easy, but it also isn't too difficult," he said. Many vendors, including his own company, offer easier ways to draw and implement processes than those proposed in the BPMN 2.0 specifications, he said. On the other hand, Reale said, there would be some major drawbacks to a proprietary world.
For starters, each vendor traditionally did process modeling differently—which, in fact, created the need for a standard that would keep users from being locked into a single vendor forever. Second, "most BPMN 2.0 vendors can't deal with every use case under the sun," he said. "The specification is more complete in its ability to describe all possible business processes than the non-compliant drawing tools of most vendors."
If a company wants to maximize its return on investment from BPMN 2.0—or from any modeling language, tool or development environment—"easiness" isn't the issue, said Jon Siegel, vice president for technology transfer and director of certification for Object Management Group, which oversees the development and maintenance of BPMN.
"An easy problem will be easy to solve regardless of the tool you use, or even if you work it without a tool," he said. To take the true measure of a language or tool, you need to evaluate how it performs when a problem becomes more difficult.
Siegel said that two relevant measures of a tool such as BPMN 2.0 would be the following:
How practical it renders working out the solution to a moderately difficult problem
Whether it enables solving a business problem previously considered so challenging that no one would even attempt to address it
"Experience shows that BPMN measures up well on both counts," he said. "One vendor reports that their customers find the BPMN learning curve significant but, once they're accustomed to the language, [they] find it easier to create good process models with BPMN than with alternative languages or methods." He noted that the vendor's report refers to the language as a whole, not just the version 2.0 additions.
Similarly, another vendor claims that its business customers seem to be able to read and understand BPMN diagrams without training, at least "if the one who created them has understood BPMN and is able to create 'purpose-driven' diagrams," Siegel said.
However, he said, becoming a modeler that capable requires two phases of training: first, learning about the language and tools themselves, then, undertaking an extended phase of "learning by doing" on the modeler's own project, preferably guided by an experienced coach.
Reale said BPMN 2.0 does a pretty good job of striking a balance between being easy enough to understand by nontechnical users and descriptive enough to be useful to technical users. "BPMN 2.0, in fact, was created for this very reason—to become a bridge language between process architects that design processes and IT specialists that need to think about how the process will work technically in a context of interacting with other systems," he said.
In fact, when BPMN was originally created almost a decade ago, there were other process modeling notations, such as UML activity diagrams, state charts and use-case diagrams that were being proposed as the future standard, Reale said. These were rejected, however, because they were seen as being too IT-oriented. BPMN, on the other hand used the familiar notions such as the "swim-lane" diagrams already being used in flowcharting tools up until that point.
Some notable improvements incorporated into the current BPMN release include non-interrupting events and event sub-processes, new task types and data objects and changes to pools, lanes, and start and end events, Siegel said. "One vendor reports that their customers find the new symbols [for example, for non-interrupting events] to be very important in their modeling, and [they] depend on the direct automation capability," he said. The new specification also makes formal the underlying meta model and execution semantics, and defines a set of four conformance classes that fit the needs and requirements of major user categories, he said.
On the other hand, Reale said, BPMN lacks a number of factors commonly needed by business process management suites (BPMSes). For example, he said, BPMN doesn't provide a common data model, doesn't talk about users or authentication and doesn't specify other elements that are used in BPMSes, such as forms and output documents.
So BPMN won't resolve all the issues involved in BPM modeling, Reale said.
But it's headed in the right direction, and predicts that the standard may end up fragmenting the industry, he added. "There will be tools that support BPMN, and then there will be others that just move to another software category to compete on their non-standard laurels."
For example, Reale said, there is now discussion regarding an adaptive case management standard, and some efforts have been undertaken in collaborative tools. "Some BPM vendors may find it more interesting to move in these directions than feel like they have to be so confined by a standard such as BPMN," he said. Additionally, whether or not the standard actually is complex, it is perceived as complex, he said. So for particular market segments, some vendors may want to shed that association entirely.
---
About the Author
Alan Earls is a business and technology journalist based near Boston. E-mail him at alan.r.earls@gmail.com.