Share this item with your network: BACKGROUND IMAGE: iSTOCK/GETTY IMAGES
The latest strategies for implementing BPM

iSTOCK/GETTY IMAGES
Manage
Learn to apply best practices and optimize your operations.
Decision management: Closing the 'Insight-to-Action' gap
Effective decision management can create serious competitive value—but only if those decisions lead to quantifiable business benefits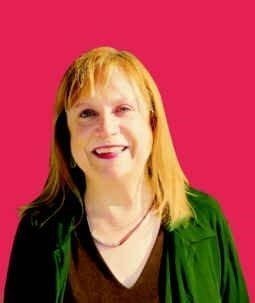 By
Making the right business decisions at the right time has never been more critical than it is in the current recovering—but still largely unforgiving—economic environment.
Not surprisingly, that need is driving strong interest in the methodology of, and technology for, decision management. How strong? In recent ebizQ research, three-quarters of the business and IT professionals surveyed were using, planning to use or considering adopting decision management technology this year.
Of course, simply making the right decisions—and even automating and optimizing them for maximum efficiency—isn't enough to guarantee success. Meeting today's business mandates requires ensuring that decisions consistently result in real, measurable business results.
And experts warn that requirement doesn't apply only to select high-profile strategic and tactical decisions, but also to thousands of lower-level, day-to-day operational decisions. That last category might include thousands of decisions made daily across a major enterprise—for instance, approving a loan at a bank, adjusting a claim at an insurance company or rerouting an airline passenger's itinerary.
Individually, such decisions don't generate enormous value. Collectively, their impact adds up—and, ultimately, it can provide enormous competitive advantage. That's probably why, in ebizQ's survey, the desire to improve operational efficiency was by far the single driver for interest in decision management.
In addition, it's increasingly important for business and IT professionals to be able to forecast the impact of key business activity before it occurs—a demand which, in turn, is prompting many to incorporate predictive analytics into their decision management programs.
From decision management to decisive action
All those factors play into "the insight to-action gap," a term that consultants Neal Raden and James Taylor introduced in their book, Smart (Enough) Systems: How to Deliver Competitive Advantage by Automating Hidden Decisions.
In other words, you can automate, analyze and gain insights to any number of decisions—but those efforts won't make a significant difference unless you ensure that they're actually translating into real business activity.
That's more challenging than ever in this era of "big data," with ever more information being captured in every organization every day. How much more? IDC analysts John Gantz and David Reinsel said the total amount of information created and duplicated this year will exceed 1.8 zetta bytes, or 1.8 trillion gigabytes, in 500 quadrillion files. And, they said in their most recent annual report on what they dub the "digital universe," the amount of information generated is doubling every two years.
"In an information society, information is money," the analysts said. "The trick is to generate value by extracting the right information from the digital universe."
But effective decision-making—whether it's done manually, by humans, or automatically, by technology—involves more than even the most comprehensive, most up-to-date information. "Giving people information without aiding them in decision-making is like getting them to the Jordan River, but not across," said Raden, founder and CEO of the Hired Brains consulting firm.
"Decisions are a point in time where you have gathered and considered some data," Taylor told an ebizQ conference last year. "You have a selection to make, you have a set of options, you have a set of choices from which you must select. And when you make that decision, you're making a commitment to action."
Barriers to business action
So what keeps that decision from actually translating into business activity? In some cases, experts say, people don't understand how to apply the analytic insights they've collected to the decisions they need to make. In others, they don't follow through with widespread changes to how processes or systems behave.
Complicating matters is decision management's status as a cross-functional discipline whose ownership varies from organization to organization. One illustration: Only about half the participants in ebizQ's survey reported IT ownership of decision management in their companies. For others, ownership ranged from finance to operations to the business intelligence team to—for only about 2%—the business process management team.
"IT must be heavily involved, due to the complexity of the technology and configuring integration with other systems," ebizQ research concluded. "But the business side must also be involved to determine business rules, business process flow and other critical success factors."
Bottom line: An end-to-end approach, strong governance and clear ownership can all contribute to helping bridge the insight-to-action gap.
Looking ahead
At the moment, the industry is moving toward "intelligent business operations" (IBO), according to Gartner Inc. This next-generation approach to operations goes beyond simply cutting costs and increasing efficiency, emphasizing improving an organization's ability to adapt quickly to market and customer dynamics, according to Gartner.
IBO is "a style of work in which real time analytic and decision management technologies are integrated into the transaction-executing and bookkeeping operational activities that run a business," said Janelle B. Hill, a Gartner vice president and distinguished analyst. Integrating analytics into such activities, as Gartner puts it, empower workers "to make better and faster contextualized decisions"—which, in turn, lead to those optimal business results.
---
About the Author
Anne Stuart, co-editor of Business Agility Insights, is site editor for ebizQ. Email her at astuart@techtarget.com.
Dig Deeper on Topics Archive