Share this item with your network: BACKGROUND IMAGE: iSTOCK/GETTY IMAGES
BPMN 2.0: Assessing a year of change

iSTOCK/GETTY IMAGES
Manage
Learn to apply best practices and optimize your operations.
Decision management adds agility to customer processes
Automation, mobility and increasingly sophisticated analytics are just a few of the trends driving adoption in key areas across the enterprise.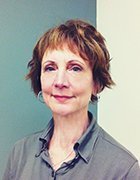 By
In today's business environment, two factors are critical for success: insight into what's happening under the hood of your business and agility for responding what's happening both in and around it. For that reason, a growing number of businesses are beginning to understand that effective decision management can serve as an expressway to improving customer-facing processes.
To many large enterprises, that's not news. They've long had the resources to meet the cost, time commitment and expertise required for making successful investments in decision management. For smaller organizations, though, that hasn't typically been the case.
But things are changing. Vendors now offer a wider variety of technologies enabling decision management, making the adoption of such tools more feasible for companies that until recently struggled to find affordable solutions. Options now range from decision-management solutions from the market's big guns to prepackaged, lower cost, easy-to-use tools from smaller vendors, including those offering business rules, predictive analytics and business intelligence solutions.
Increased access to such tools is especially important now that we're in what industry experts call an intelligent economy, one in which businesses rely more on insights gleaned from analytics to keep from falling behind. "There's growing evidence that links performance competitiveness with the use of analytics," said Dan Vesset, program vice president for business analytics at IDC.
Business decisions, customer-facing processes
Success in business relies primarily on making the right business decisions, and customer-facing processes typically involve hundreds of decisions that need to be made all day long.
But many organizations neglect this type of operational decision-making because they believe or assume that individual front-line decisions have little or no impact, said James Taylor, CEO of Decision Management Solutions. "A company's brand identity is defined by thousands of these little decisions that ultimately have a cumulative impact that's huge because decisions of these types occur so often," he said.
What exactly are customer-facing processes? The broad category encompasses a variety of processes that fall into the sales, marketing and customer service functions. Examples of marketing processes include pricing, promotions and product positioning. Customer service processes include ways that call-center representatives can provide callers with product information or resolve complaints. To consider the category another way, think in terms of internal and external activities such as customer acquisition, sales, service, support, development and retention.
Next question: What exactly is decision management, and how can it improve customer-facing processes? Decision management is a growing practice of combining software and expertise to automate and improve decision making in critical business systems, said Cheryl Wilson, IBM demand program manager. The approach involves both being able to make the best possible decision right now based on data and situational context and being able to use the data to discover insights that can continually improve and automate decisions over time. Examples of decision management applications include product and promotional offers, case and customer prioritizations and determination of fraudulent activity.
Such decisions may be fully automated through an online application or a self service point-of-sale system, Wilson said. Or they may be used to provide decision support to people through a customer relationship management (CRM) system used at a call center, branch or store location, or in the back office.
Perhaps the biggest driver reshaping decision management is the ongoing shift in how customers interact with companies. They're increasingly mobile, they rely on the Internet, and they want 24/7 service. "Companies are deluding themselves if they think that their staff can handle decisions [quickly enough] as customers get more mobile and rely more on the Web," Taylor said. "And they can't always refer things up to a supervisor."
What to do? Automate those decisions. Build self-service and mobile applications enabling customers to do the things they want to do. Use business rules management to automate best practices that drive decision improvement and consistency. Use advanced analytics and data mining to improve decision quality. Trends in customer Internet usage, mobility and demand for anywhere-anytime service, combined with the explosive growth of data and the development of more systems for capturing and mining that data—all these factors are combining to help drive decision management into the mainstream.
New directions for decision management
Decision management rolls up into what Hub Vandervoort, CTO for enterprise infrastructure at Progress Software, calls responsive process management—providing better visibility into data or being able to turn decisions into action in the moment. "It's the ability to be responsive operationally" whether addressing internal or external customer-facing processes, he said.
Up to this point, it's been up to IT professionals to develop decision management. But now some systems allow non-technical business users to express business rules in a cogent way. Among them is Corticon, a business rules management company that Progress purchased in December.
Predictive analytics vendors Zementis and Predixion are also reshaping decision management with cloud offerings. Zementis's Adapa Software as a Service (SaaS) solution is a standards-based decision engine that works with models created in any data-mining package that outputs the standard Predictive Model Markup Language (PMML). Predixion offers self-service predictive analytics that fully integrate with Microsoft's business intelligence platform, including SharePoint and Excel 2010.
According to user surveys from Gartner Inc., the need for better decision making is a key driver of business intelligence (BI) purchases.
Meanwhile, BI capabilities are increasingly being embedded in business and analytic processes and packaged analytic applications. You can expect BI to become increasingly more actionable at the point of decision, which will drive both the value and adoption of BI/analytic tools.
Finally, collaborative aspects of BI tools also make them more accessible to small and mid-sized organizations via popular products such as Microsoft SharePoint. As a result, said Taylor, "We're seeing more companies catch up with the potential of the technology."
---
About the Author
Lynn Haber is a Boston-based freelance writer who specializes in writing about technology. Contact her at lthaber@comcast.net.