Share this item with your network: BACKGROUND IMAGE: iSTOCK/GETTY IMAGES
Strategic ways to use mobility and BPM integration for a competitive edge

iSTOCK/GETTY IMAGES
Manage
Learn to apply best practices and optimize your operations.
Going mobile: A portable approach to process improvement
Mobile computing is poised to enable radical transformation in just about every aspect of business, and BPM programs are no exception. But reaping mobile's many benefits requires a solid strategy.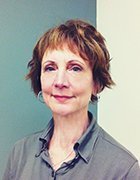 By
There's no denying the staggering speed at which mobile computing is gaining a foothold among consumers and businesses alike. Business spending on mobile projects will grow 100% by 2015, according to Forrester Research Inc. By 2016, 350 million employees worldwide will use smartphones, according to projections in Forrester's Forrsights Business Decision-Makers Survey from late 2011.
For BPM specifically, the market is projected to reach $5.3 billion by 2017, fueled largely by cloud services and widespread demand for connected anywhere-anytime enterprises, according Global Industry Analysts, a research and analysis firm.
That's not surprising, given mobile's potential to add value—and even providing competitive advantage—by not only streamlining and improving processes, but making them more portable as well. But business and IT professionals looking to benefit from the approach need to start with the right strategy—and the right mind-set.
Thinking strategically about mobile BPM
Taking a mobile approach to process management requires designing with different principles in mind. "You don't want to mobilize an app; you want to mobilize a process," said Maribel Lopez, principal analyst at Lopez Research, a research and consulting firm specializing in mobile issues. Process teams should consider the best ways to tap mobile's unique functions, such as its location and presence capabilities.
But adopting mobility for mobility's sake is a mistake, experts say. In fact, BPM specialists who are struggling to determine mobile's potential for their organizations just might not be thinking big enough.
"Enterprises need to review business process with an eye towards effecting business objectives, not mobility," said Bern Elliot, a Gartner Research Inc. vice president and distinguished analyst. "That's how you'll get where you want to go." Thinking strategically about mobile requires developing plans to successfully engage employees, partners and customers, said Ted Schadler, vice president and principal analyst at Forrester.
EDP Renewables North America, a global company that's also known as Horizon Wind Energy in the United States, is doing just that. The company, which designs, develops, constructs and operates renewable generation facilities, is readying a mobile application for field technicians who are responsible for maintaining service for more than 20 wind farms throughout the country. But the company won't launch that app a moment before its time.
"We know the benefits of a mobile app for our field technicians—reducing redundancy, simplifying decision making approvals and rejections, saving time and resources—as well the benefits for our customers," said Jaimeet Gulati, performance analyst for EDP Renewables, adding, "We also know the challenges."
Now the company is addressing mobile-strategy issues such as building the proper infrastructure, creating end-user policies and developing device strategies; Gulati expects all to be ironed out by the end this year. Overseeing the effort is a team of more than half a dozen people from different departments and senior management. EDP Renewables, which has nearly 300 employees, purchased Appian's BPM Suite for mobile, cloud and social BPM about a year ago.
Following is advice from industry analysts about moving forward with a mobile strategy for BPM.
Build your mobile BPM team
First, gather key players from throughout the business to help think about BPM in a broad context. These might include the following:
People familiar with business process and sub-process review and evaluation.
Employees with expertise in communication, collaboration and mobility.
Individuals with knowledge about a variety of business process content.
The goal: capturing user—employee, partner or customer—experiences with each process.
Another key to a successful outcome: aligning the customer's mobile experience with the customer process. "The customer-experience guys and BPM team share a common goal but it's rare to take those insights and make changes to core processes. That's got to change if companies want to get the desired outcome," said Clay Richardson, a senior analyst at Forrester.
The team should also include BPM leaders who, unlike individual business process players, offer a big-picture, end to-end enterprise view of business processes. BPM managers can also provide understanding of the business case and what metrics are needed for evaluation.
Forrester's Richardson also suggests the need for a new role: that of process data analyst. This individual provides understanding about the users' data needs in the mobile experience. "What we see today is different user experiences and the need to access different data stores [in terms of] mobile or Web," Richardson said. "Companies must address the differences in order for the customer to have a truly great user experience."
There's also a seat at the table for an IT-services representative who can share expertise in how mobile BPM can enhance communication and collaboration among employees, partners or customers.
Schadler recommends establishing the office of the chief mobility officer to coordinate business and technology. He also recommends that the chief information officer develop an "engagement guide" to facilitate mobile BPM projects, create a mobile architecture blueprint and manage mobile technology investments.
Construct the right architecture
Any mobile strategy must, of course, address IT architecture—and that's a conversation that's incomplete without discussing the cloud.
Mobile involves two critical experience considerations. First, the app should involve as few clicks or as few fields as possible. Second, but equally important, the app should be as responsive as possible—that is, screens and information should load quickly.
Overall, mobility is about access, ubiquity, performance and user expectation. Cloud solutions are typically designed from the ground up to deliver a task-oriented mobile experience on every popular device, over any network. As Forrester's Schadler puts it: "Mobile was made for cloud. LAN was made for on-premise."
Where should you start your mobile BPM efforts? Look for people who are doing their work close to where that work is located—for instance, in the field, on the factory floor, in a retail store, on a construction or in a health care setting. Said Elliot, "The user should be able to accomplish the task at the point the task is discovered."
Finally, start small and scale up. Look for early, easy wins—and let your mobile BPM program grow from there.
---
About the Author
Lynn Haber, a Boston-area journalist who specializes in writing about business and technology, is a regular contributor to ebizQ. Email her at lthaber@comcast.net.