freshidea - Fotolia
Get started
Bring yourself up to speed with our introductory content.
Innovative, practical API design captures travel-lover's imagination
Freelance developer Tom Rutka discusses how he stumbled upon a product featuring a practical API design to meet his application needs.
Couple a lifelong love for worldwide travel with application design knowledge, and you have Tom Rutka. The freelance developer's travels extend beyond five years in Washington, D.C., where he previously worked for several government agencies. After reading several books on entrepreneurship and startups, Rutka was motivated and inspired to take the voyage into self-employment.
While specializing in user interaction and making applications appealing, Rutka has taken on a variety of projects over the years. However, Rutka's recent co-creation of the Distant.ly application is one he hopes will gain worldwide appeal.
Distant.ly is an application that uses data provided by users to suggest points of interest and activities for travelers. As Rutka noted, Amazon predicts people's purchases and Netflix predicts what people will watch, "so why not predict places or activities people would like to do when traveling?"
The only snag is that supplying the information necessary to derive targeted suggestions can often be thought of as dull and tedious by users. While at the API World Hackathon, Rutka stumbled upon a practical API design he thought would make the process of supplying personal preferences more palatable to users.
At the Hackathon, Rutka met representatives from Traitify, an API that couples big data with psychology. Choosing from a series of images, users select which one fits them best, then that information is used, in the case of the Distant.ly application, to help suggest activities and sites to visit.
Despite being an experienced developer, Rutka wasn't about to use an API that would be cumbersome to work with, so he was pleased with the simplicity of Traitify. To begin, Rutka had to sign up and register with Traitify, and it was smooth sailing from there. "The documentation was simple enough to get up and running quickly," said Rutka. "The code allowed any user to use their API and get their slide for the API in the app working quickly."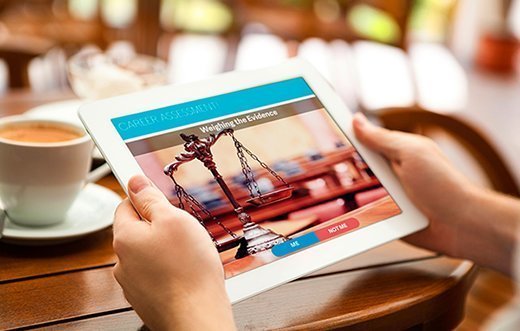 There really wasn't much competition for choosing an API, Rutka said. Even after conducting a few simple Internet searches, he felt the practical API design he chose was the perfect fit. "I think it's something innovative compared to the other API services out there," he said. "I definitely liked that they [Traitify] were able to include additional slide decks and advanced options in their API."
For other developers embarking on a search for a practical API, Rutka has some simple advice. "It's very important that the API is easy to use and is very accessible," he said. He also noted the importance of having the appropriate levels of vendor support. If things aren't going well with a particular vendor, it may be time to move on to another company, Rutka said.
Various pricing models should also be considered. Rutka noted that most vendors have a tiered, need-based pricing system, which can be particularly nice for smaller companies just getting off the ground. Ensuring security features are in place is also an important consideration, he said.
Although Rutka's Distant.ly application is still in the works, he is confident his API decision will help set his tool apart from the pack as he continues to chart the application development landscape.
Maxine Giza is the site editor for SearchSOA.com and can be reached at mgiza@techtarget.com.
Follow us on Twitter @SearchSOA and like us on Facebook.
Dig Deeper on API management