Share this item with your network: BACKGROUND IMAGE: iSTOCK/GETTY IMAGES
Strategic ways to use mobility and BPM integration for a competitive edge

iSTOCK/GETTY IMAGES
Manage
Learn to apply best practices and optimize your operations.
Integration: A key ingredient in the mobile BPM formula
Mobility offers plenty of advantages for BPM—but it takes some finesse and expertise to build that capability into both new and existing processes. Here's expert advice for doing the job right.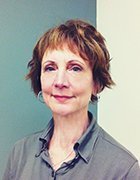 By
Mobile BPM Offers businesses the opportunity to not only improve and streamline processes but make them more portable as well.
While that's a desirable outcome, it presents BPM specialists with new challenges. Processes designed for yesterday's computing paradigm aren't likely to fit well into a mobile enterprise. "Companies have to evaluate whether existing processes and apps are applicable going forward," said Maribel Lopez, principal analyst at Lopez Research, a research and consulting firm that specializes in mobile issues.
And, of course, mobile BPM isn't about mobilizing applications. It's about mobilizing processes, including assessing what information is deliverable on mobile devices.
Integration considerations for mobile BPM
In terms of process integration, BPM specialists should first think about what mobile offers that wasn't available before. That might include incorporating common mobile features such as the following:
Touch interfaces
Location and mapping capability
Social media, activity and collaboration feeds
Alerts
Text, camera and video functionality
Those capabilities, among others, are all deliverable at the point where the work is performed.
Another factor to consider: Until now, many processes have been asynchronous. Mobile affords real-time communication, notifications, scheduling or activity streams, for example, which also mean real-time communication with back-end servers.
Looking ahead, BPM teams might also explore how mobile could significantly improve individual processes. Then they can use that information to integrate those improvements into the next generations of those processes.
Setting mobile BPM strategy
When approached in a scattershot way, mobile BPM can be costly and, ultimately, unproductive. Long-term success requires an enterprise-wide strategy.
Ted Schadler, vice president and principal analyst at Forrester Research Inc., said the chief information officer is the right executive to pilot a company's three to-five-year evolution from the early experimental phase of mobile to a more advanced stage involving sophisticated architecture and widespread engagement.
Depending on the scope of expertise within a company, it's likely that mobile will require organizations to seek outside guidance or partners that can bring mobile expertise and a fresh perspective on the process to the table.
Reluctance to hire third-party help to gain access to skills may hold back companies from venturing into mobile BPM or result in costly missteps. Experts recommend considering the answer to this question. What will it cost your company not to hire experts in mobile BPM?
Based on some pioneering companies' early adventures in mobiles, Schadler recommends avoiding the following:
The multichannel coordination quagmire
Business processes that are designed for transactions, rather than engagements
Servers and infrastructures that are ill prepared for skyrocketing volumes of activity
Middleware, application and security models that are poorly constructed for engagement
Design, development and governance processes that are misaligned with mobile requirements
Integrating mobile into BPM varies depending on whether the processes involved were new or existing ones. Addressing a new process is the easier scenario, said Scott Francis, chief technology officer at BP3 Global, a BPM solutions company. "We've learned that the workflow on mobile doesn't always reflect a business process diagram," he said. "Working with a new BPM diagram, it's easier to align the chunking of work given that the implementation of the process is new."
When starting with a new application, process designers can set new priorities and make compromises along the way. Francis recommends that designers keep Lean Sigma Six principles in mind to help ensure that the mobile app benefits or improves the customer experience.
Integrating mobile into existing processes poses a greater challenge. The most difficult part is determining which existing process parts work for mobile users and tying the pieces in for a good mobile experience.
"The trick is to piecemeal parts of a process together to design good mobile app flow and minimize disruption," said Francis.
In some cases, rethinking whether to stick with an existing app is the best route to mobility. For example, most existing processes don't assume knowledge of the user's location or account for the fact that someone can relocate while participating in a process. Mobile devices, of course, often have geolocation and presence capabilities. "Not only do BPM practitioners need to stay up to date with mobile technology, but BPM needs to bring the process context to mobile," Francis said.
Whether integrating mobile into new or existing processes, designers must also consider which devices or platforms to use—or whether to take a cross-platform approach. No question about it: The wrong choice can be costly. Industry experts say there's often value in targeting one platform, optimizing the software to that device's hardware, then building an app that gives users a great experience. Later, you can leverage that experience with business decision makers to justify expanding the app across other platforms.
Bottom line: Mobile BPM is a journey. The challenge is getting started. Industry experts recommend first asking your existing mobile BPM vendor about its mobile strategy—and then figuring out whether that vendor's roadmap will take your company where it needs to go.
---
About the Author
Lynn Haber, a Boston-area journalist who specializes in writing about business and technology, is a regular contributor to ebizQ. Email her at lthaber@comcast.net.
Dig Deeper on Topics Archive