Share this item with your network: BACKGROUND IMAGE: iSTOCK/GETTY IMAGES
For BPM, event processing and predictive analytics could be the future

iSTOCK/GETTY IMAGES
Manage
Learn to apply best practices and optimize your operations.
Juggling events, decisions take more than merely skill
Most companies want greater agility—but few have figured out how to achieve it. With clear strategies and tactics, experts say, leaner operations are well within reach.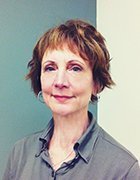 By
Events happen all day, every day in every organization, spanning departments, functions and levels and crossing business processes. The same goes for decisions.
The ultimate business goal in all this activity: staying competitive, agile and responsive to changing market conditions. Setting strategy and establishing best practices for decision management and event processing can help organizations become both agile and more efficient.
But experts say most companies fail to set strategy or create best practices for decision management and event processing. That's because the adoption of those disciplines, and even business process management (BPM) itself, typically remains in the early stages, with executive management just starting to get on board.
At the same time, experts call clear strategies and established best practices critical to optimizing outcomes and saving time and money.
The good news: There's no time like the present for business and IT pros involved with BPM to tackle both strategy and tactics.
"Companies can learn from those who have already gone down this path," said Wayne Eckerson, industry consultant and director of research at TechTarget, ebizQ and SearchSOA.com's parent company.
So what exactly is decision management? Author and consultant James Taylor, CEO of Decision Management Solutions in Palo Alto, Calif., uses this definition: "Decision management is a business discipline and technology stack that builds on existing enterprise applications and IT infrastructure, leveraging data to manage uncertainty, increase transparency and give the business control of their systems. Decision management is a framework for implementation of business rules, data mining and predictive analytics."
At the core of decision management is what's called operational decision management—that is, the decisions that are routinely made day in and day out by employees for operations to run effectively.
Meanwhile, event processing, or the management of events, is ingrained in business process. Examples of business events include purchase orders, address changes, credit card transactions and package deliveries—to name just a few. As with decision management, setting strategy and best practices for event processing can add value to how organizations handle events—for instance, improving responsiveness to customers.
Event processing—and situational awareness—can help companies become more agile by using real-time data to make decisions and take action much faster. Obviously, companies that can make quicker, better decisions are likely to gain a competitive advantage.
Widely viewed as a fast-growing area of opportunity, decision management combines software and expertise to automate and improve decision making in critical business systems, according to Cheryl Wilson, a program manager at IBM.
Decision management—which is really less of a technology discipline than a business one—uses complex event processing, BPM and business rules, said Mike Gualtieri, principal analyst at Forrest Research Inc. in Cambridge, Mass. In other words, decision management doesn't map to one technology; it maps to multiple technologies.
"When it comes to decision management, companies want two things: They want to make good decisions, and they need decision management to scale across the organization," Gualtieri said. To attain these two objectives, companies need strategy, best practices and technology.
First on the to-do list is developing strategy that will set a foundation for clear business outcome. "Strategy allows the organization to fast-forward and communicate clearly with C-level executives about what they're trying to do short term and long term," said Kerrie Holley, a fellow at IBM and chief technology officer of the company's SOA center of excellence.
Strategy must link to an expected outcome. "This might be a tough conversation, but the downside of not setting strategy and best practices is a disconnect between what the CEO wants and what is being done operationally," Holley explained.
Experts offer the following best practices for organizations interested in taking a more systematic approach to decision management and event processing:
Automation. Determine what decisions can be automated and will benefit most from automation. You should have a good rationale for doing decision management and event processing. Examine the upsides of doing one or the other—or the downsides of not doing them.
Value. Focus your initial efforts on high-value decisions or ones that are highly variable.
Scale. Start small with a particular process or application in a pilot setting. This can help keep things from getting overly complicated.
Rules. Develop rules in conjunction with the business side—and with business policies.
Prototype. Build a prototype and show it to the business side at run time. Have users confirm that the prototype contains the right indicators, and that the right events have the right indicators. This step helps provides insights on whether anything needs to change—and it can help sell the project to C-level executives.
Finally, in the big picture, go for a coordinated approach: Conduct decision management and event processing at the same time as process and data modeling.
---
About the Author
Lynn Haber, a Boston-area journalist who specializes in writing about business and technology, is a regular contributor to ebizQ. Email her at lthaber@comcast.net.