Thep Urai - Fotolia
Web and mobile integration platform eases architect's life
Comit Developers' BJ Hoffpauir discusses how he and his team chose a Web and mobile integration platform to make their work life easier.
Work will inevitably bring challenges for any employee, but tools needed to complete a job shouldn't be the source of frustration. Unfortunately, that was the situation Comit Developers' chief architect Bryan "BJ" Hoffpauir found himself in.
As a mobile Web application development and hosting business based in Louisiana, the Comit Developers' team needed a reliable Web and mobile integration tool that would meet its needs and the needs of its clientele. "Our existing website that we developed for our customers and for ourselves was on a platform that was basically hard to work with," Hoffpauir said. To make life simpler, he decided it was time to modernize the company's use of Apache and PHP.
Finding the right fit
Hoffpauir knew whatever Web and mobile integration tool he selected, there were a few must-have features. Some of them were performance, continuous delivery options and easy cost predictions. "Having the ability to set up an instance on the Amazon Cloud or several instances -- that was one of the criteria," he said. "How easy it was for us to handle the growing capacity problems that we had."
While there aren't a lot of competitors in the field, Hoffpauir still had a few options. He and his team talked with one another and read Internet reviews and blogs. The team also conducted some extensive trials. "We basically recreated our customer hosting system," Hoffpauir said. "We did test runs with our own data and just made sure that we crossed our Ts and dotted our Is."
Ultimately, they picked Zend Server 7 for a few reasons, including the fact that it provided a scalable system on the Amazon Cloud. "I think the real close for us was how quickly you are able to spin up a test environment to test out what we want to build and design for the migration of our existing customer sites," Hoffpauir said. Furthermore, the team liked the fact that Zend Server 7 offered a prebuilt image.
The importance of time
Comit Developers implemented the Web and mobile integration tool in multiple stages. The team first created a project plan to determine which new sites it would migrate first. "We did a trial site and applications for at least three or four other customers so we could monitor and see if there were any problems," Hoffpauir said. "Kind of catch any major issues before we moved everything over."
Hoffpauir attributes the relatively smooth transition to planning ahead of time. When the developers started working on local development, he said they were "pretty much full-stream in."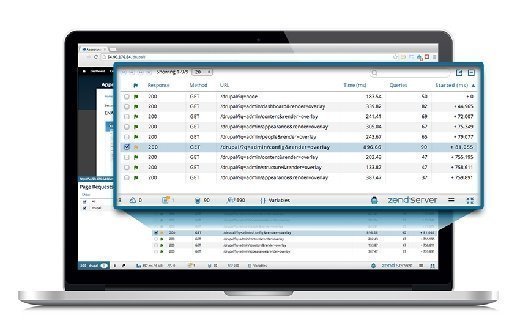 Looking back on the project, Hoffpauir said his team underestimated all the features Zend Server 7 has and he wishes he had allotted more time to fully take advantage of options like caching and monitoring.
While overall Hoffpauir is happy with the final outcome of the project, that doesn't mean there aren't things he would do over. "There was definitely some learning along the way," he said. The main thing he would do differently is budget more time for the implementation. "There are some tweaks that you wind up doing to your standard environment to take advantage of things like load balancing and clustering."
Through experimentation, Hoffpauir learned a few other important things, too. "There was definitely an element where you have to put your thinking cap on and figure things out that you didn't have to figure out before," he said. "If you have the time for it, it can definitely be a rewarding experience."
Maxine Giza is the site editor for SearchSOA and can be reached at [email protected].
Follow us on Twitter @SearchSOA and like us on Facebook.
Next Steps
Global investment firm invests in HTML5 apps
Mobile app platform removes burden from development hobbyist
Nightlife livens up with HTML5 tool
Dig Deeper on Application integration platforms