Armin Sestic - Fotolia
Psychological safety at work is the bedrock for effective software teams
Running an effective software team means more than just hiring the best and the brightest. To collaborate effectively, a Google team lead says members need 'psychological safety.'
Creating effective software teams means much more than simply focusing on technical expertise, according to a team leader at Google. Matt Sakaguchi, a Google site reliability manager, said he believes fostering psychological safety at work is of the utmost importance when it comes to putting together an effective, productive and happy software development team.
During his time at Google, Sakaguchi worked with Julia Rozovsky, a people analyst at Google who, through an effort known as Project Aristotle, sought to determine the qualities that are found consistently in teams that run effectively versus those that don't. Over years of research, Rozovsky and the rest of her Project Aristotle team were able to determine multiple factors that were found in effective teams, such as dependability upon teammates and a feeling that the work one does is meaningful.
However, one factor stood out as the most important and ultimately was determined to be the bedrock for forming an effective team: psychological safety. This was a term coined by Amy Edmondson in 1999 to describe "a shared belief that a team is safe for interpersonal risk-taking."
"Basically, what it means is that you can show up to work, and if you make a mistake, your team won't hold it against you," Sakaguchi explained during his keynote speech at the 2017 QCon software development conference in New York City. "You can take a risk -- not product risk, [but] personal risk. You can say something in that meeting [like], 'I'm not comfortable with this idea,' and you're not going to get shot down for it. You're going to have an open discussion of ideas with respect."
And the impact of psychological safety is not an intangible one. As Sakaguchi pointed out, sales teams that met the standards to be considered psychologically safe tended to beat their target revenue goals by 17%. Conversely, teams that felt "unsafe" tended to miss their targets by 19%.
"The causality thing we can't prove ... are they safe because they beat their target, or did they beat their target because they're safe?" Sakaguchi said. "[But] we followed this over time, longitudinally, and we found this to be consistent."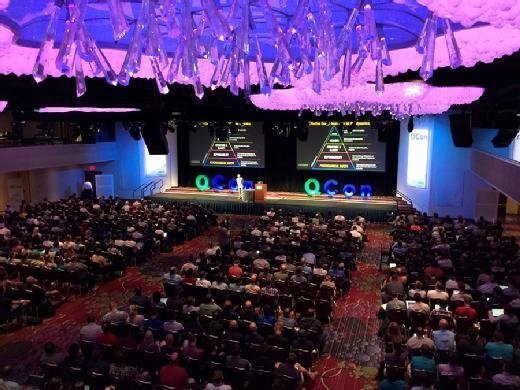 Setting the tone for psychological safety
Sakaguchi explained that team leaders, including leaders of software development teams, have a responsibility to instill psychological safety in their teams. Citing findings from Edmondson's research into this field, Sakaguchi determined that leaders can take three basic approaches to create psychological safety at work.
First, Sakaguchi explained, is to framework as a series of learning problems, not execution problems. This means shifting a team mentality from what he calls a "performance environment" to a "learning environment."
"You get all these wonderfully smart people into a room, and what happens is you end up in this performance environment ... you want to perform well, so you grind and grind," he explained. "But what you really want to create as a leader is a learning environment. If you're in a performance environment, you're not going to do a lot of learning, because you're always on."
Second, Sakaguchi said, team leaders need to model curiosity and ask questions. He explained that since he does not have as strong a background in software development as many on his team, he often asks questions that some might consider "dumb" questions in front of his team members. But instead of being looked down upon, Sakaguchi said his team often appreciates the fact that he asked the question.
"A lot of times, they'll come up to me later and say, 'Thanks for asking that question, because five of us had that same question,'" Sakaguchi explained. "It just shows you that it's OK to ask questions ... you don't have to know everything."
Third, Sakaguchi explained that team leaders must be willing to admit their own fallibility. Sakaguchi, who used to be a member of a SWAT team in Walnut Creek, Calif, illustrated this idea by explaining how his sergeant would often present a plan to his team and ask, "What is wrong with this plan?" In this way, he was able to show his team that he did not expect them to blindly follow orders and was also able to cultivate an open and honest dialogue around the problem.
"Realize that you're not perfect," Sakaguchi advised.
'Why did this happen to me?'
"How many people have had something happen in their life and they say, 'Why did this happen to me?'" Matt Sakaguchi, a former SWAT team member turned site reliability manager at Google, asked at the beginning of his keynote at the 2017 QCon software development conference in New York City. "If you didn't raise your hand, I don't think you're a real human."
Sakaguchi was making the point that seemingly unfair stumbling blocks are a part of every person's life, and he is no stranger to hardships. While a member of the SWAT team, Sakaguchi experienced a disabling injury while diving behind a car during a shootout. He could no longer go on active duty, and he declined to take desk duty in the police department for the rest of his career.
Instead, he took jobs in retail and working with networking hardware. Then, years later, after finding more fulfilling jobs as a manager of security for Sony and then as a manager of software teams at Google, he was diagnosed with cancer.
"I just got to Google, and now you're telling me that I'm going to have a really short life span," Sakaguchi recounted. "What is going on?"
However, after careful thought, Sakaguchi chose not to let the cancer dim his perspective on life. Thanks to treatments, he has been able to extend the forecast for his survival. But he explained the fact that he knows he is on borrowed time has given him a chance to truly focus on enjoying his life.
"I definitely will not have a full life span," Sakaguchi admitted. "But I'm grateful for the cancer, because it allowed me to focus on the things in life that are really important: my wife, my family. And I realized that work is work, and it's important. But life is much more important."
This realization, he explained, is his motivation for improving the quality of the lives of those he works with and for teaching others how to do the same. "The reason I'm talking to you today is because I'm really passionate about making work better," Sakaguchi said. "We spend a lot of time at work. So, if you can make peoples' lives a little bit better, then you're doing good."
James Maynard, a systems developer at Healthcare of Ontario Pension Plan, said he was particularly impressed by Sakaguchi's personal story of overcoming adversity, as well as the lessons Sakaguchi learned through that adversity. In fact, he admitted, it conjured up some strong emotions.
"I really took to home that his advice to live your life to the fullest," Maynard said. "I actually had to go upstairs and hug my wife and daughter right after that speech."
An unexpected message hits home
QCon attendees expressed that while the focus of the keynote was unexpected in that it was more about people than technology, it still sent a message that resonated with them.
"I was not expecting something nontechnical, but I thought it was very interesting ... how they were concerned with how the team feels," said Fabiana Tamiosso, a software architect at ADP, based in Roseland, N.J. "It was very nice to have this other perspective."
Kyle Martin, a systems developer at Healthcare of Ontario Pension Plan (HOOPP), agreed with Sakaguchi about the importance of cultivating psychological safety at work, particularly when it comes to making teammates feel they can be honest about their fears or perceived weaknesses.
"I think a big part of that [involves] everybody knowing each other's strengths and weaknesses," Martin said. "When you know that, you can play off them and help them deliver better and get to your goal faster."
James Maynard, who is also a systems developer for HOOPP, not only agreed with that idea, but also said he has personally worked on teams where he recognized a lack of empathy between team members and a negative attitude toward making mistakes.
"[There are] previous team experiences I've had where we weren't necessarily all that accommodating to people making mistakes, or people even sort of just asking for forgiveness," Maynard said, adding that he believes facilitating a culture where people can ask for forgiveness is important. "So, that really hit the nail on the head [and] had a lot of personal impact for me."
Next Steps
An inside look into the DevOps movement
How to manage a software testing team while cultivating talent
Five steps to creating an effective storage management team
Dig Deeper on Managing software development teams