News
Stay informed about the latest enterprise technology news and product updates.
Product Brief: The Shinka Business Integration Platform
The Shinka Business Integration Platform platform enables integration of heterogeneous systems, providing a complete execution and development environment for Web Services.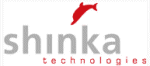 ---
The Shinka Business Integration Platform provides a platform for integrating IT systems, and linking together new systems, existing deployments and third party applications based on the leading Web Services Standards: XML Schema, SOAP and WSDL. Built from the ground up on XML, Shinka delivers a development and execution environment for XML-based distributed systems supporting different programming languages including Java, C++, VB, and COBOL.
Features at a glance
* Graphical design and tools
* Browser-based interface
* Transaction monitoring
* Packaged app connectivity
* Various language support
* Web Service Standards support
* Data consistency across apps
* User friendly testing
* Runs on top app servers

The Shinka Business Integration Platform includes the following main components:
Integration Server
An Integration Server (IS) is a cross between an application server and an integration broker. As an application server, The Shinka Integration Server hosts Web Service implementations and makes them available to clients via the XML SOAP protocol. Acting as an integration broker, the IS interfaces with legacy applications, ERP packages, CRM systems, proprietary middleware, database management and other backend systems.
Shinka IS supports all the Web Services development processes: design, implementation, testing, configuration, deployment and runtime.
Platform Services
Shinka Platform Services including load balancing, fail-over, security, transactions, logging, system management and monitoring are implemented as Web Services, allowing them to be shared between all Integration server instances, regardless of their programming language.
Higher Level Services
Shinka also offers workflow, service composition, service offer and subscription management, usage metering and bill data collection.
---
FOR MORE INFORMATION:
---
.8tVvawOFlrW^1@.ee85eda>Talk back or comment on this article
The Best Web Links for Web Services
Free Tutorials for Java, XML and more
Dig Deeper on Topics Archive