Evaluate
Weigh the pros and cons of technologies, products and projects you are considering.
Top 10 Q&As: SOA experts get honest about app dev, integration trends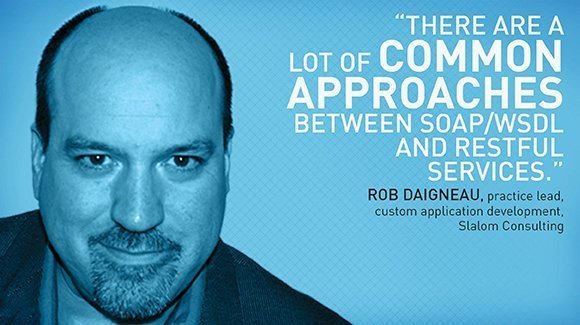 APIs, APIs and more APIs. As cloud, mobile and Software as a Service platforms proliferate, application programming interfaces (APIs) do, too. And they call for good design. Here, Rob Daigneau, who is practice lead for custom application development at Slalom Consulting, talks solutions to the most common Web services design challenges enterprise architects face today. Daigneau shares some of the advice offered in his book, Service Design Patterns, which explains how to design APIs to meet diverse information needs.
Read about Web services design
REST vs SOAP and API style
Web services meet SOA in the enterprise
New approaches to building services
View All Photo Stories