Get started
Bring yourself up to speed with our introductory content.
Six keys to building a dependable enterprise architecture strategy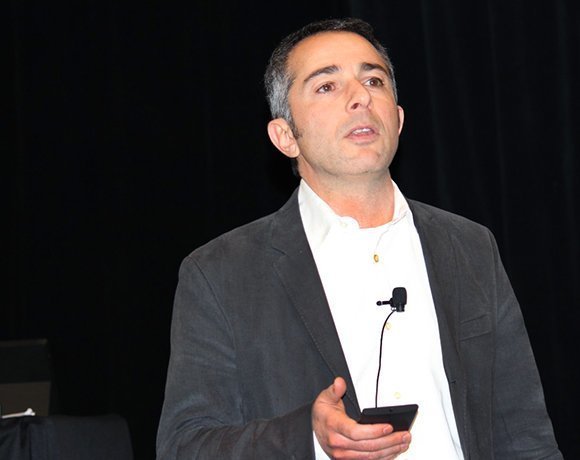 Source:
Jan Stafford/TechTarget
Too often, enterprise architects make the mistake of looking only at the big picture, according Alan Hakimi, consulting executive at Microsoft Corp. Instead, they should think small. How small? "Think in fractals," he said during his Open Group Open Platform 3.0 Forum presentation.
Business enterprise architecture innovation does not always require enterprise scope. "Every business function produces a set of products and services, and each can have an organizational architecture," he explained.
The need to consider both the big picture and the small picture is one of many dualities in enterprise architects' work, Hakimi said. Two critical decisions with business enterprise architecture include balancing usability versus security, and user freedom versus operational discipline.
Different organizations have different tolerances with in these two scenarios. "If you're a military organization, operational discipline may be more important than user freedom," he explained. In consumer-touching applications, user freedom may be more valuable.
Hakimi also suggests:
Use fit-for-purpose frameworks. Don't find one framework and have it be the answer for everything. "It just never works. It's really hard to find one thing that is going to take [you] all the way through transformation."
Forget technology for a moment. Instead, have conversations about value and information. "I'm amazed when I talk to [enterprise architects who] dive right into the technology solution. We in IT are in the information business, in making sure the business gets the right information to the right people at the right time."
Don't blindly fight complexity. Understand it. Leverage it. Manage it appropriately. Many times Hakimi has met with an organization's leaders who said they were fighting complexity. "But they had an overcomplicated solution with all these things added," he said. Embrace simplicity whenever possible.
Alan Hakimi, consulting executive at Microsoft, says enterprise architects need to look at the big and the small picture.
View All Photo Stories