Get started
Bring yourself up to speed with our introductory content.
Six keys to building a dependable enterprise architecture strategy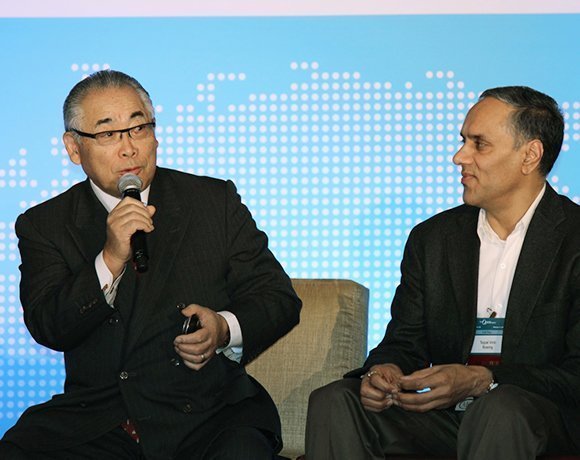 Source:
Jan Stafford/TechTarget
The Open Group defines enterprise architecture as the components, structure, relationships and the principals governing the evolution of an organization. The architecture in the Dependability through Assuredness (O-DA) standard sets the context, providing a setting for the jewels, which are the detailed analysis, said Bill Brierley, partner and enterprise architect at Conexiam Ottawa, at an Open Group Open Platform 3.0 Forum panel discussion.
Create a D-Case (dependability case) during every project, advised panelist TJ Verdi, senior enterprise IT architect at The Boeing Company. A D-Case provides the mechanism to translate architecture into the specific settings that can be tested, simulated and otherwise examined to provide evidence of dependability.
Dependability through Assuredness is the first standard that helps determine the results of D-Cases and related dependability and assurance practices and agreements, according to Mario Tokoro, founder of the Sony Computer Science Laboratory. "Components in an open system [architecture] change all the time. With open systems and a dependability case, the system will be able to support changes."
Experts Junkyo Fujieda of ReGIS (left) and TJ Verdi of Boeing explain the finer points of why and how to determine complex systems' degree of dependability.
View All Photo Stories