Evaluate
Weigh the pros and cons of technologies, products and projects you are considering.
Top IT job trends you need to know about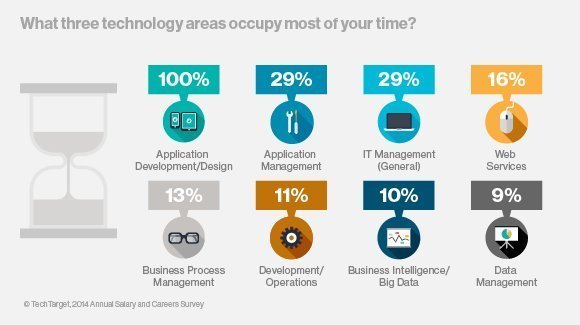 When asked which three technology areas occupied most of their time, all respondents said at least one topic was application development and design. At 29% each, application management and general IT management rounded out the top three. The same technology areas were also cited as the top three in last year's Salary and Careers survey.
Success isn't as subjective as one may think. When asked what top measures are used to determine success in their position, 54% said helping reach a goal and another 52% said timely project completion. Providing reliable services and improving delivery rounded out the top four indicators.
NEXT: Workers talk jumping ship
View All Photo Stories