News
Stay informed about the latest enterprise technology news and product updates.
Succeed with BPMN modeling by avoiding extra complications
BPMN modeling can appear to be overly complicated, but Ward-Dutton explains why complexity exists in BPMN 2.0 and how to avoid extra complications.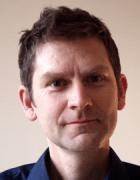 Neil Ward-Dutton is research director with MWD Advisors, based in Britain. Ward-Dutton is a BPM and business rules specialist who has dealt with every kind of integration issue over the years. In this podcast interview, our own Jack Vaughan asks Ward-Dutton about the general state of BPMN 2.0, where it is now, and where it's going. They discuss the complexity of the BPMN standards, executable models, and using BPMN to help deliver a seamless user experience on the front end.

Ward-Dutton explains that a central factor in BPM now is the emergence of BPMN 2.0 which has brought about an evolving political landscape between BPMN vendors. In Ward-Dutton's view, "If you look at the standard in its totality, it's really complicated – very deep, probably way too elaborate for most of what most people would want to do. But what it does have going for it is a lot of companies with a lot money putting a lot of effort behind it. So it is the closest thing we have right now to a universally accepted notation for modeling different kinds of workflow and work process."
BPMN is welcome because it provides the central point where learned skills are portable across products, even though it is "heinously complicated." It is also important to consider that a great deal of the complexity that surrounds BPMN 2.0 is due to attempts to make the notation cover executable models that can be deployed as applications with a minimum of code or scripting, in Ward-Dutton's view.
The Open Management Group (OMG) as well as the major platform and infrastructure vendors that are advancing the standard are aware of the need to manage the complexity, which is why they've introduced different levels of conformance. BPMN tools can conform to various subsets of the standard from a relatively small subset that provides some interoperability, to the core subset that fits most companies who need BPMN, to a slightly more elaborate subset that will provide more custom solutions where necessary, all the way up to complete conformance, which is actually not very well supported at the moment.
The advents of operational BI, BAM, Web applications and the so-called real-time enterprise may unveil something of an abyss between business modeling and infrastructure runtimes. For businesses with a lot of online transactions, such as telecoms, financial services, and ecommerce and retail services, this may be especially true. Complicated scenarios abound, none more telling than the common need to quickly and exactly create the right product bundling for a new cell phone customer. Ward-Dutton said:
"Businesses trying to orchestrate the back end and give end users a seamless experience on the front end are great examples of where BPM technology needs to be really well architected and integrated into existing systems. They may be real transactional kinds of integrations; they may be more asynchronous systems such as reconciling billing systems; they may be more of an MDM interaction where you need to make sure you're dealing with the customer you think you're dealing with. There are all sorts of integration patterns that all need to be brought together in a seamless way that operates at very high performance, and also keeps humans in as a part of the picture. There are many scenarios where not everything can be done automatically, so people need to be able to engage the system and deal with the exceptions as often only humans can."
What are your thoughts on BPMN modeling? Let us know.