 BACKGROUND IMAGE: iSTOCK/GETTY IMAGES
Evaluate
Weigh the pros and cons of technologies, products and projects you are considering.
Move to mobile backend-as-a-service fast-paced, but could be rocky
Adoption of cloud MBaaS is taking hold, but there are dangers of moving to the technology too fast.
By 2016, 40% of mobile application development will use cloud mobile backend-as-a-service (MBaaS), according to IT research firm Gartner Inc., located in Stamford, Conn. Improvements in which technologies, cost savings and ease of use of cloud back-end services for mobile development are driving rapid adoption, but there are still problem areas that could, and should, cause enterprises to back off.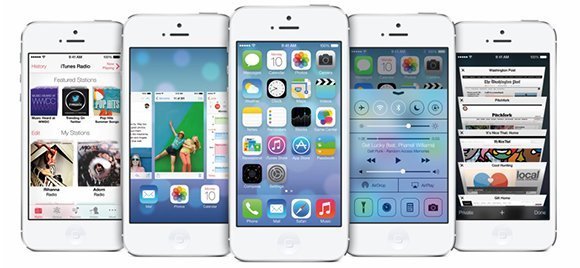 Who are these early adopters? MBaaS is mainly focused on consumers, according to research analyst Bill Claybrook. That being said, Claybrook doesn't believe most MBaaS startups have critical features, such as CRM, ERP, or SCM, and large companies, like Fidelity, aren't likely to develop the technology. "This area [adopting MBaaS] will take the road of PaaS eventually, and larger companies, such as SalesForce.com, Oracle and so on will buy up some of the startups and provide the services that enterprises need," said Claybrook.
Taking mobile backend-as-a-service to the cloud
Experts see danger ahead for CIOs and software architects who rush into mobile development in the cloud without previous experience in data sharing between cloud and on-premise systems and careful attention to cloud application governance.
Many organizations simply aren't ready to take on cloud development for mobile applications.
Many organizations simply aren't ready to take on cloud development for mobile applications, said Gordon Van Huizen, research director for Gartner Inc. One indicator of readiness is whether the organization has integrated a software-as-a-service (SaaS) application with enterprise data hosted on-premise and has successful processes in place to do it again. "That would suggest the organization has at least been through one integration process, ensuring that enterprise data is secured and governed when interacting with cloud services," he said.
Another sign that an organization is ready to move its mobile application development efforts into the cloud, according to Claybrook, is when it wants to build applications and tie off-premise applications to back end applications.
Organizations may also gravitate towards MBaaS as a result of the bring your own device (BYOD) trend. "When BYOD really kicks in and there are many different types of mobile devices being used, and when enterprises believe that the security is sufficient to manage and control mobile device access to back-end data, we will see organizations/enterprises moving to MBaaS," said Claybrook.
Dangers of moving to MBaaS too fast
In mobile development, there's a real possibility of unknowingly pushing sensitive data out to the cloud. "If a mobile application integrates with on-premise systems that are hosting sensitive data and you begin to use cloud services within those same applications, you have the potential for data leakage," said Van Huizen. Don't adopt cloud for development with a gateway at the edge of an enterprise to ensure private data isn't being leaked and to monitor cloud interactions, he advised.
Another danger is not controlling the mobile applications being built on the cloud. Demand for mobile apps and the fact that software development is so easy today -- thanks to the proliferation of visual application builders -- makes non-IT developers building apps a common occurrence.
The reason so many non-IT people are building applications is that they don't know how to build mobile apps, said Claybrook. "The people who build mobile apps are more tied into the needs of consumers than are the IT folks."
The need for security and control in data sharing and ad hoc development highlight the need for governance. For example, Claybrook noted that many people are downloading applications without obtaining permission from their employer. In such a case, an object containing private information may be in the cloud without anyone being aware of it, noted Van Huizen.
Follow us on Twitter @SearchSOA and like us on Facebook.
Dig Deeper on Mobile app development