Share this item with your network: Technology insights for the data-driven enterprise

iSTOCK/GETTY IMAGES
Evaluate
Weigh the pros and cons of technologies, products and projects you are considering.
Social media for business forces changes to enterprise architecture
Social media can be a boon for businesses, but they're challenging classic approaches to enterprise architecture -- and changing it.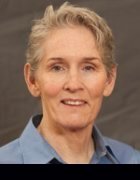 By
Businesses that use social media can reap the benefits of real-time communication among employees and with customers. Sites like Facebook and Twitter let companies deliver news about products and services to customers quickly, drive more traffic to their websites, streamline sales processes -- and, ultimately, build loyalty. But this bonanza isn't guaranteed; a framework must be built to house social media along with IT systems, software and business processes. Going social means revamping a company's enterprise architecture.
Think of enterprise architecture as a blueprint of all the parts of a company: It aligns process, data and technology components to meet an organization's current and future objectives. Now think of social media as a child drawing all over that blueprint.
"Most enterprise architectures depict a fairly predictable workflow," said Tom Nolle, president of CIMI, an IT consultancy. "Social media can be disruptive where the applications have been designed to depend on very linear process flows."
Simply put, social media communication is hardly linear. A company doesn't post a message on Twitter, for example, and expect to get a response from a certain person at a certain time. Instead, that message goes out to a community, and people respond willy-nilly and pass it around. Some control over this message flow is possible, but not the kind that has been typical in business communications or mapped out in an architecture.
For companies to be competitive now, though, there needs to be a marriage of social media and enterprise architecture. Customers don't just want real-time interactive communication; they expect it.
The plus for businesses is meaningful and convenient communications with customers who are eager to provide feedback that the company can act on. But there's one big drawback: Social media makes it hard to control business and customer information.
"Enterprise architecture's job is to make sure that social media tools have the necessary technical controls to comply with the appropriate policies and mitigate risk," said Michael Ogrinz, author of Mashup Patterns: Designs and Examples for the Modern Enterprise.
For example, some companies use a Facebook-like application for real-time communication between salespeople and sales managers. Their messages could contain pricing and customer financial status that must not get to the public. Controls are needed to lessen risks, such as a disgruntled sales rep sharing that information.
The task for businesses is clear: They need to make social media part of most business processes if they are going to cash in. That calls for big changes in the enterprise architecture blueprint, Nolle and Ogrinz said, before a single social media feature is released.
Dig Deeper on Mobile app development